Research Interests
My current research work and interests are in the realms of volcano-seismology, digitization of paper seismograms, and especially the areas wherein these two topics intersect. My first exposure to seismology and work with the Ishii Group came through digitization of analog records using
DigitSeis
. This work helped open my eyes to the vast number of analog paper seismograms stored around the world, and moreover, their immense scientific value. These records represent a great resource covering an otherwise inaccesible time period. Since then, I have done work to open these records to modern analysis techniques (e.g., ambient noise correlation type studies) by developing
methodologies to constrain relative timing inconsistencies between stations
.
Currently I am working mainly on two topics. First, I am combining information from seismic noise-polarizationon with the
backprojection technique
in an effort to locate tremor underneath Kilauea volcano using a local network. More accurate and better resolved locations could be indicative of and provide insight into magmatic activity on the volcano. This in turn will help to better constrain our understanding of both the behavior of volcanic systems and the associated hazard. This is an extension of work that I undertook for my senior thesis project, which was awarded both a Bowdoin and Hoopes Prize.
The second topic on which I work involve investigation of problems that can arise and best practices for
extraction of digital time series from microforms
. These microforms include both microfilm and microfiche formats which were widely used as storage and distribution solutions during the era of analog seismology. As the seismic community moves towards preserving legacy seismic data, knowing the advantages and disadvantages of extracting data from various physical storage formats will be crucial towards effectively directing recovery and preservation efforts.

Finally, my work also involves a range of smaller projects involving analog seismograms and efforts to utilize them in the modern day. These have included work on problems unique to analog seismograms such as timing corrections, work on development of the DigitSeis software and support of related outreach projects, and presenting and participating at SIGs and Workshops related to analog seismology. Going forwards, I am interested in combining the capabilities of DigitSeis with the large analog seismogram collection of the Hawaiian Volcano Observatory (HVO, USGS) to extend the reach of modern-day analysis techniques to eruptions of both Kilauea and Mauna Loa recorded only in the analog (e.g., 1959, 1960, 1975, 1984).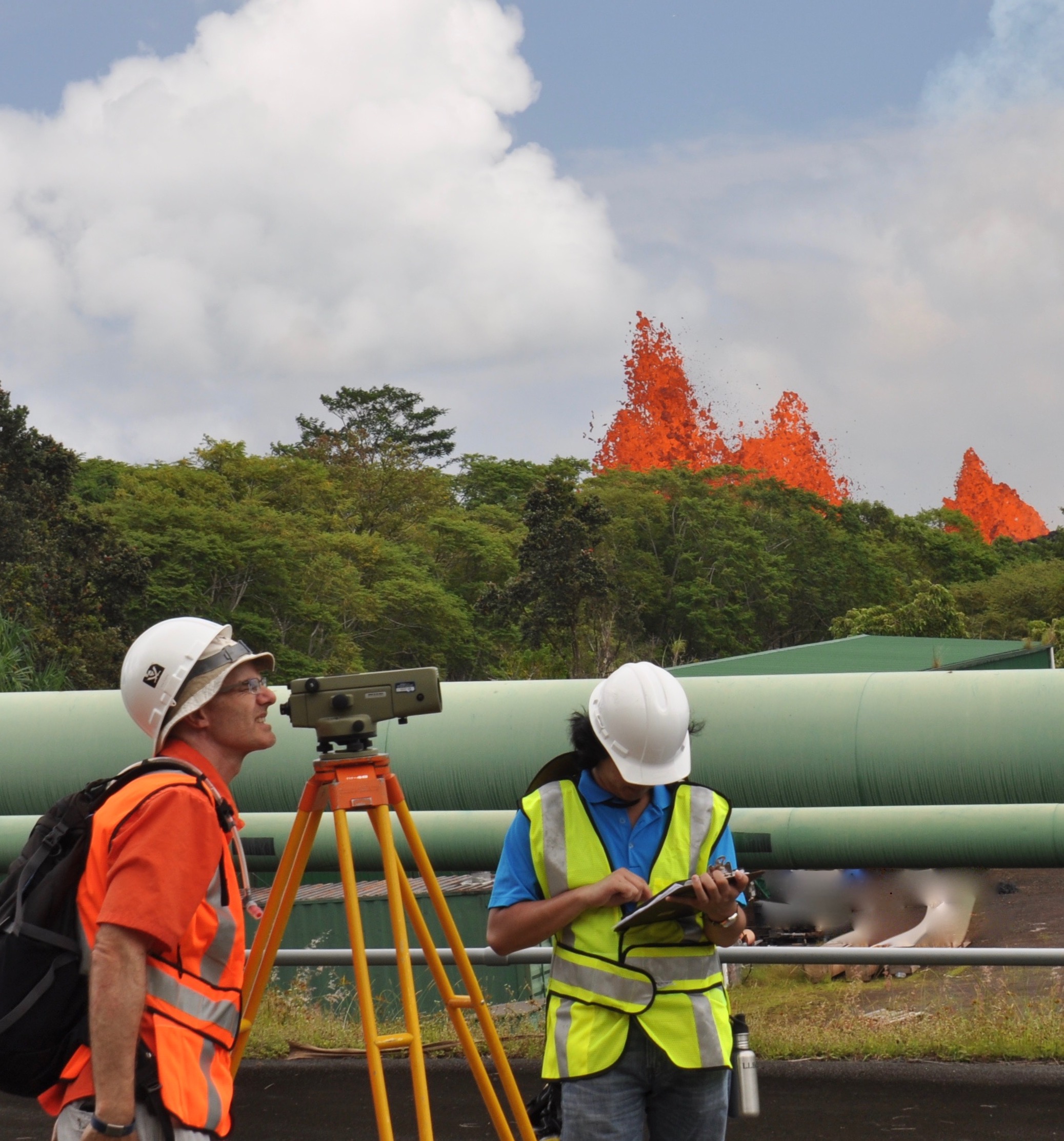 Education

2019-Present: Ph.D Candidate (Earth and Planetary Sciences), Harvard University, Cambridge, MA

2015-2019: A.B. (Cum Laude in Earth and Planetary Science, High Honors), Harvard University, Cambridge, MA

2011-2015: High School, Waiakea H.S., Hilo, HI


Experience (See full CV for more detail)

Summer 2017 and 2018, Visiting Scientist (internship), Hawaiian Volcano Observatory (HVO), U.S. Geological Survey, Hilo, HI

Summer 2015 and 2016, AmeriCorps VISTA Summer Associate (teaching), Summer Bridge Program, Waiakea High School, Hilo, HI


Service

Session Co-chair: Back to the Future: Innovative New Research with Legacy Seismic Data, Annual Meeting 2021, SSA, online, 19-23 Apr.


Awards

Harvard Bok Center: Certificate of Distinction in Teaching - Fall 2021

American Geophysical Union Outstanding Student Presentation Award – 2019

Bowdoin Prize: Undergraduate Essay in the Natural Sciences – 2019

Hoopes Prize – 2019

Harvard College Undergraduate Research Program Grant – 2018, 2017

Department of Earth and Planetary Sciences Student Travel Grant– 2018, 2017

Incorporated Research Institutions for Seismology Student Travel Grant – 2018


Publications

Lee, T., Ishii, M., & Okubo, P. (2020). Relative Time Corrections for Historical Analog Seismograms Using the Single‐Day Ambient Noise Correlation Function. Bulletin of the Seismological Society of America.

Ishii, M., H. Ishii, and T. Lee (2019, in preparation). DigitSeis v1.3 and Factors Affecting Seismogram Digitization, to be submitted to the Seismological Research Letters.

Lee, T. (2019), Detection of a "Silent" Magma Intrusion Using Ambient Seismic Noise Autocorrelation Functions from the 2018 Kīlauea, Hawai'i Eruption, Senior Thesis, Harvard University, Cambridge, MA.

Lee, T. (2018). DigitSeis v1.3: User Manual. Cambridge, MA: Harvard Seismology. Retrieve here

Lee, T. (2017). DigitSeis v1.1: User Manual. Cambridge, MA: Harvard Seismology. Retrieve here


Presentations (* - Invited)

Lee, T., M. Ishii, and P. Okubo (2021). Fidelity of Legacy Data Across Different Media Types, presented at 2021 Annual Meeting, SSA, online, 19-23 Apr.

*Lee, T., M. Ishii, and P. Okubo (2020). The Future is the Past: Challenges with and the Scientific Value of Legacy Sesimic Data, presented at 2020 Annual Meeting, AGU, online, 1-17 Dec.

Lee, T., M. Ishii, and P. Okubo (2019). Relative Time Corrections for Digitized Analog Seismograms via the Noise Correlation Function, presented at 2019 Annual Meeting, AGU, San Francisco, CA, 9-13 Dec.

Lee, T., M. Ishii, H. Ishii, and T. Morinaga (2019). Moving Forward by Looking Back: Utilization of Legacy Seismic Data in the Modern Age, presented at 2019 Annual Meeting, AGU, San Francisco, CA, 9-13 Dec.

*Lee, T., M. Ishii, H. Ishii, and T. Morinaga (2019). The Potential of Analog Seismograms for Science and Education, presented at Securing Legacy Seismic Data to Enable Future Discoveries, NSF Supported Workshop, Albuquerque, NM, 18-19 Sep.

*Lee, T., and M. Ishii (2019). Demonstration of DigitSeis.v.1.5 (Breakout Session), presented at Securing Legacy Seismic Data to Enable Future Discoveries, NSF Supported Workshop, Albuquerque, NM, 18-19 Sep.

*Lee, T., and M. Ishii (2019). Relative Time Corrections for Digitized Analog Records, presented at Securing Legacy Seismic Data to Enable Future Discoveries, NSF Supported Workshop, Albuquerque, NM, 18-19 Sep.

Lee, T., M. Ishii, and P. Okubo (2019), Interpretations of and Proposed Model for Progressive Decorrelation of Auto-Correlation Functions on the East Rift Zone of Kīlauea during the Volcanic Activity of 2018, presented at 2019 Annual Meeting, SSA, Seattle, WA, 23-26 Apr.

Lee, T., M. Ishii, and H. Ishii (2019). DigitSeis: Near-Fully Automated Conversion of Paper Seismograms to Digital Time Series, presented at 2019 Annual Meeting, SSA, Seattle, WA, 23- 26 Apr.

M., Ishii, T. Morinaga, and T. Lee (2019). The Potential of Analogue Seismograms for Science and Education, presented at 2019 Annual Meeting, SSA, Seattle, WA, 23-26 Apr.

Lee, T., M. Ishii, and P. Okubo (2018). Temporal Velocity Changes on the East Rift Zone of Kīlauea Concurrent with the Volcanic Activity of 2018 Interpreted from Changes in Single- Station Correlation Functions, Abstract V43J-0300 presented at 2018 Fall Meeting, AGU, Washington, D.C., 10-14 Dec.

Lee, T., M. Ishii, and J. Taber (2018). DigitSeis: Opportunities for Digitization of Analog Seismograms Through Educators and Citizen Science, Abstract ED51C-0683 presented at 2018 Fall Meeting, AGU, Washington, D.C., 10-14 Dec.

Lee, T., M. Ishii, and P. Okubo (2018). Consistent inconsistencies: A new method for assessing time corrections needed for analog seismograms, Poster M1 presented at 2018 Workshop, IRIS, Albuquerque, NM, 12-14 Jun.

Lee, T., and M. Ishii (2017). Teleseism-based relative time corrections for modern analyses of digitized analog seismograms, Abstract S21C-0769 presented at 2017 Fall Meeting, AGU, New Orleans, LA, 11-15 Dec.








Department of Earth and Planetary Sciences / Harvard University / 20 Oxford Street / Cambridge / MA 02138 / U.S.A. / Telephone: +1 617 495 2350 / Fax: +1 617 496 1907 / Email: reilly@eps.harvard.edu